Mini format, maxi performance
Super-concentrated single-dose detergents take the guesswork out of doing the laundry. The challenge for manufacturers is balancing the higher concentration of wash-active substances with the stability of the product. BASF solutions enable you to meet this challenge and offer consumers superb washing.

Compatible with all machine types and convenient to use, the mini-packs are fast growing in popularity among consumers. Retailers also love them, because the packs take up less shelf space and are easier to transport.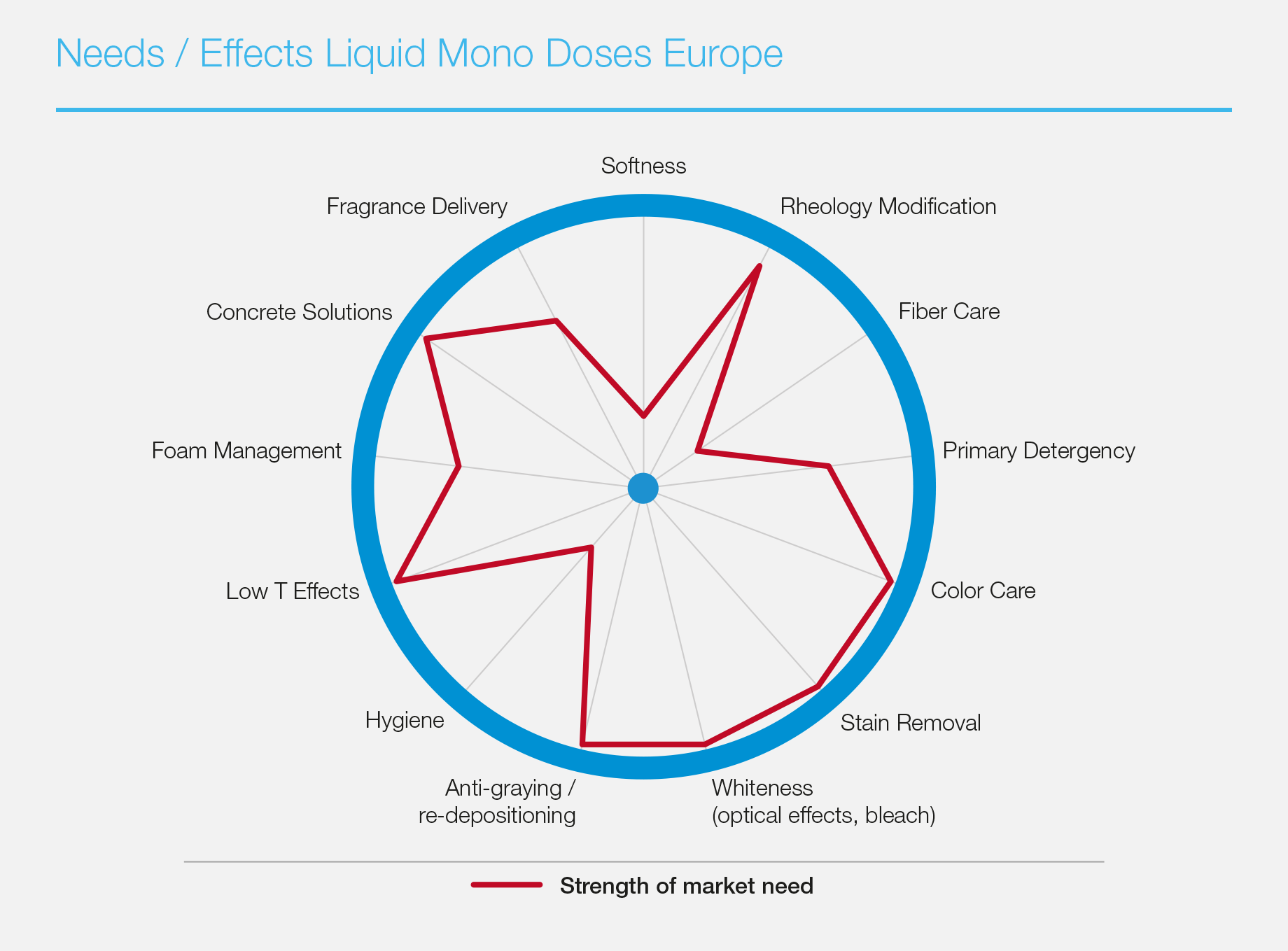 Related Products