Make your brand the time and energy saver
Doing the laundry is bound to rank fairly low on most people's list of great leisure-time activities. To save time and energy, people expect easy-to-dose laundry detergents that perform perfectly with whites and colored textiles on short washing cycles and at low temperatures.

If you want your brand of laundry detergent to be the one consumers turn to for convenience at low temperatures, make sure it's formulated with BASF ingredients. From whitening agents to antibacterial protections and superior stain removers (even at 20 °C); BASF solutions can make your formulations stand out in a crowded market.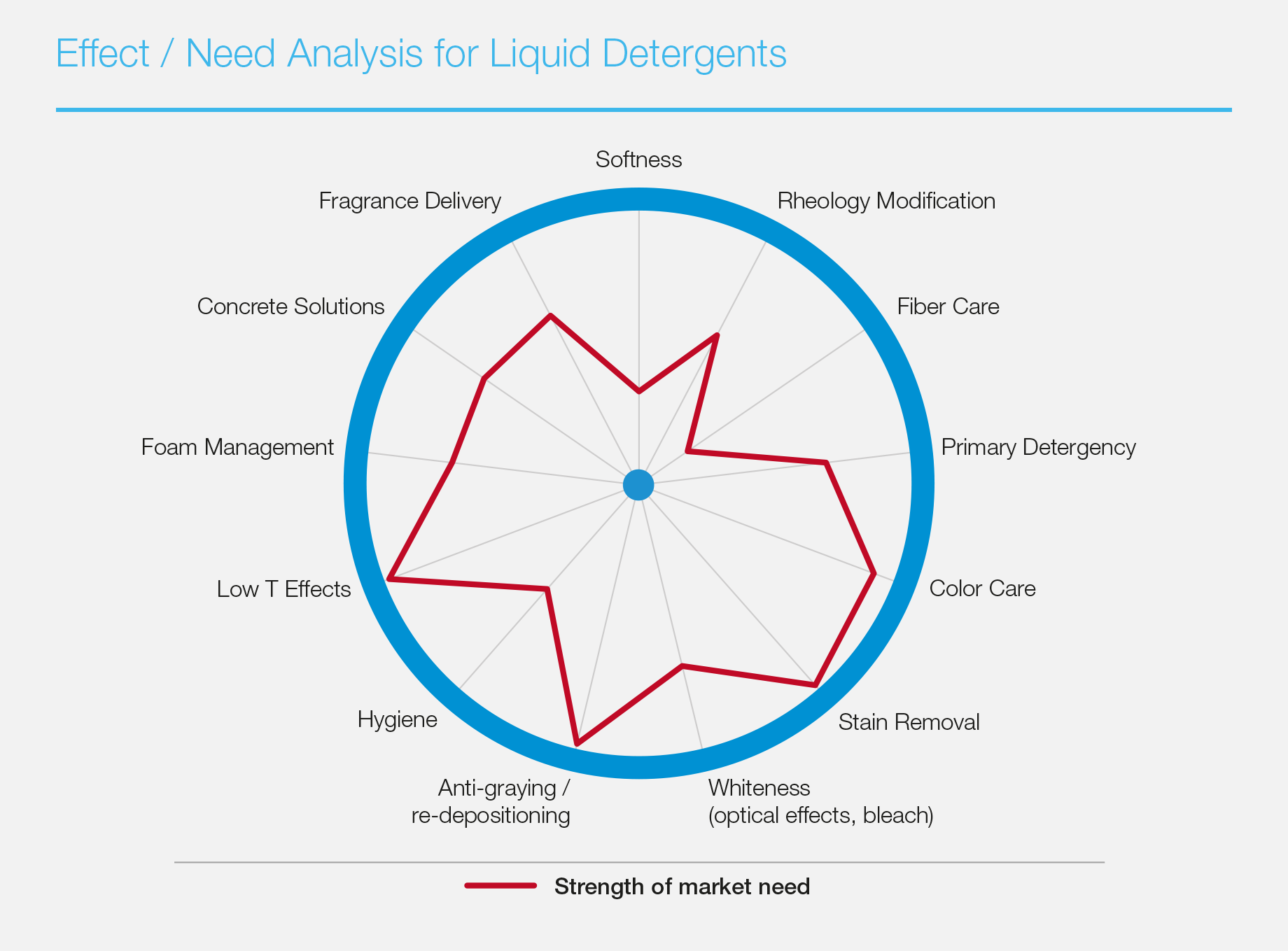 Related Products