A clean sweep on germs
Unfortunately, a clean-looking home is not necessarily free of germs. Countertops and sinks, for instance, are major germ hotspots, also the dampness of bathrooms encourages bacteria to flourish. Therefore, detergents have not only to remove dirt, grease or limescale but also should leave surfaces hygienically clean, ideally delivering long-lasting antimicrobial protection.

Biocides from BASF keep the bacteria away all over the home. Having a rapid effect and a broad-spectrum microbiocidal activity, they make your brand an effective choice for surface disinfection.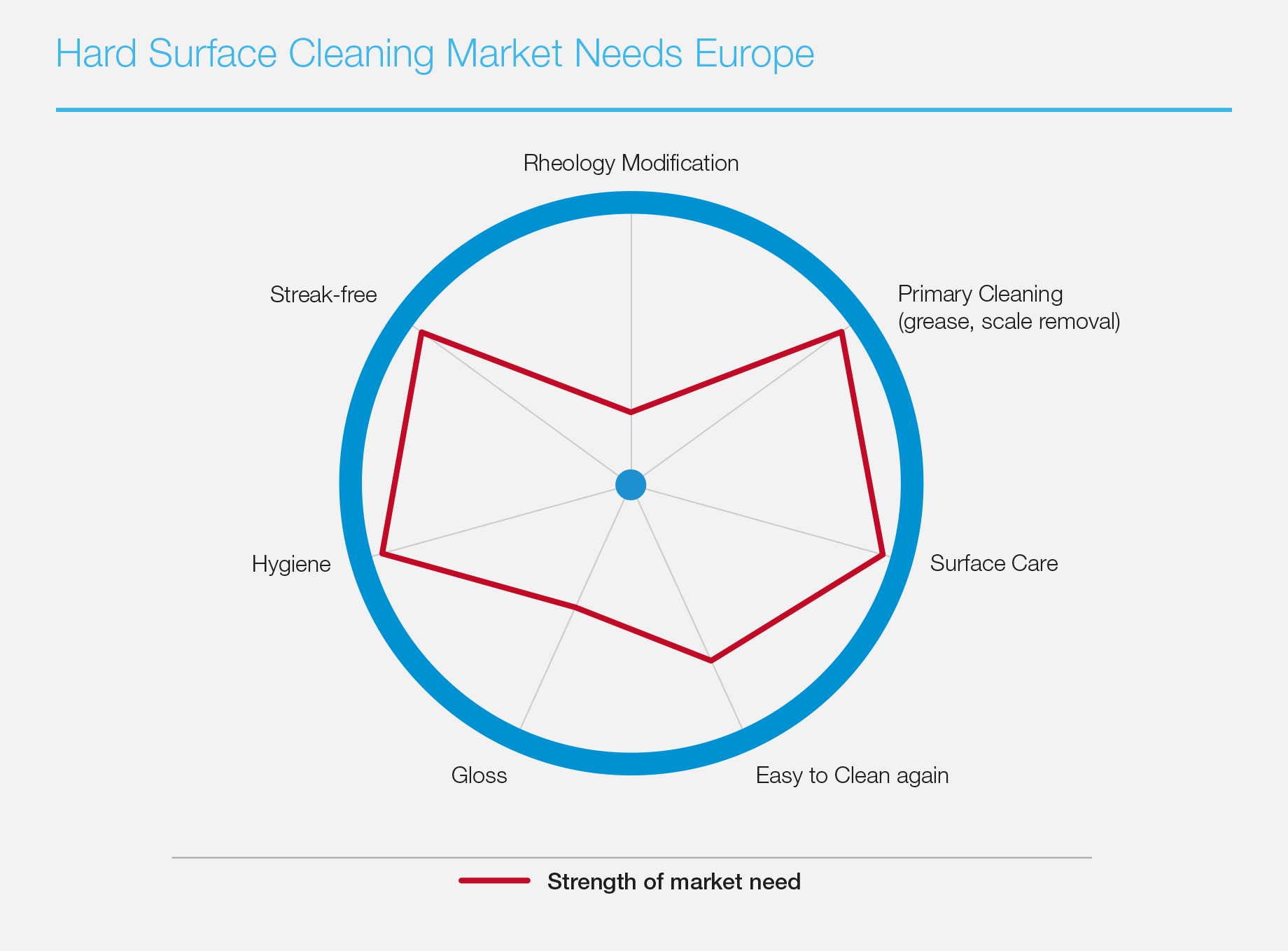 Related Products