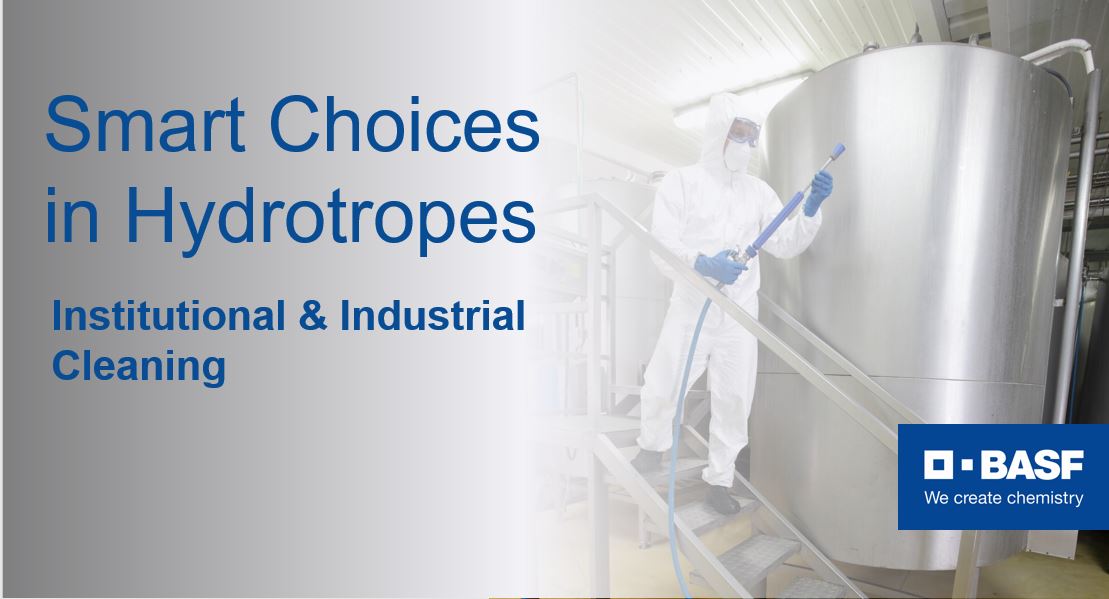 Smart Choice in Hydrotropes
Hydrotropes is proven solution for the solubility problems in many institutional & industrial cleaning fields.
To drive a more sustainable future, the biodegradability of cleaning ingredient is also becoming a more important factor to consider nowadays.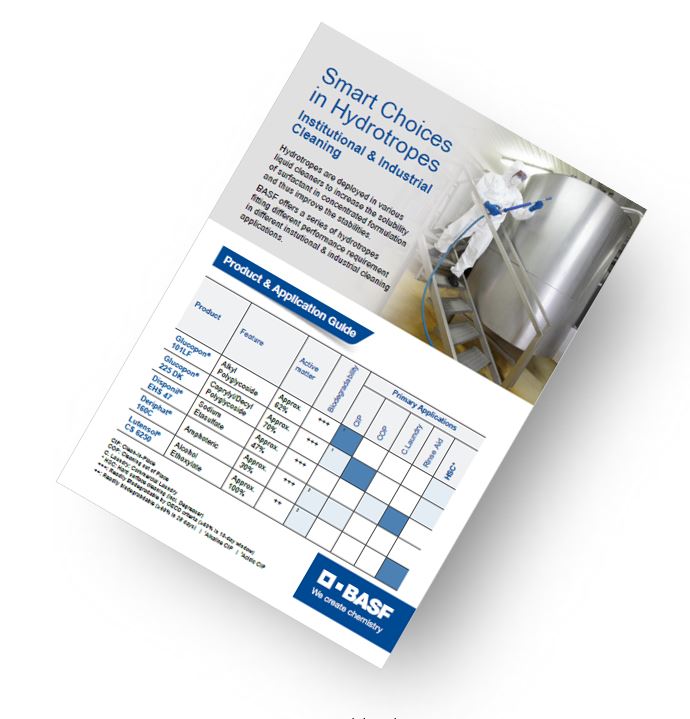 BASF offers a series of hydrotropes for different applications in institutional cleansers, satisfying food & beverage processing, kitchen & catering services, and other hygienic cleaning demand. Moreover, we have categorized the hydrotropes according to its biodegradable natures, making it easier to incorporate the sustainability thoughts for the formulation design.
With the proper selection of hydrotropes solution, it could not only ensure the compatibility of different ingredients in liquid phase, but also give a smooth way to manage foam, viscosity and other characteristics of a good cleanser system.
For the further interest, please simply fill in the below form to download the infosheet or leave a message in the form.