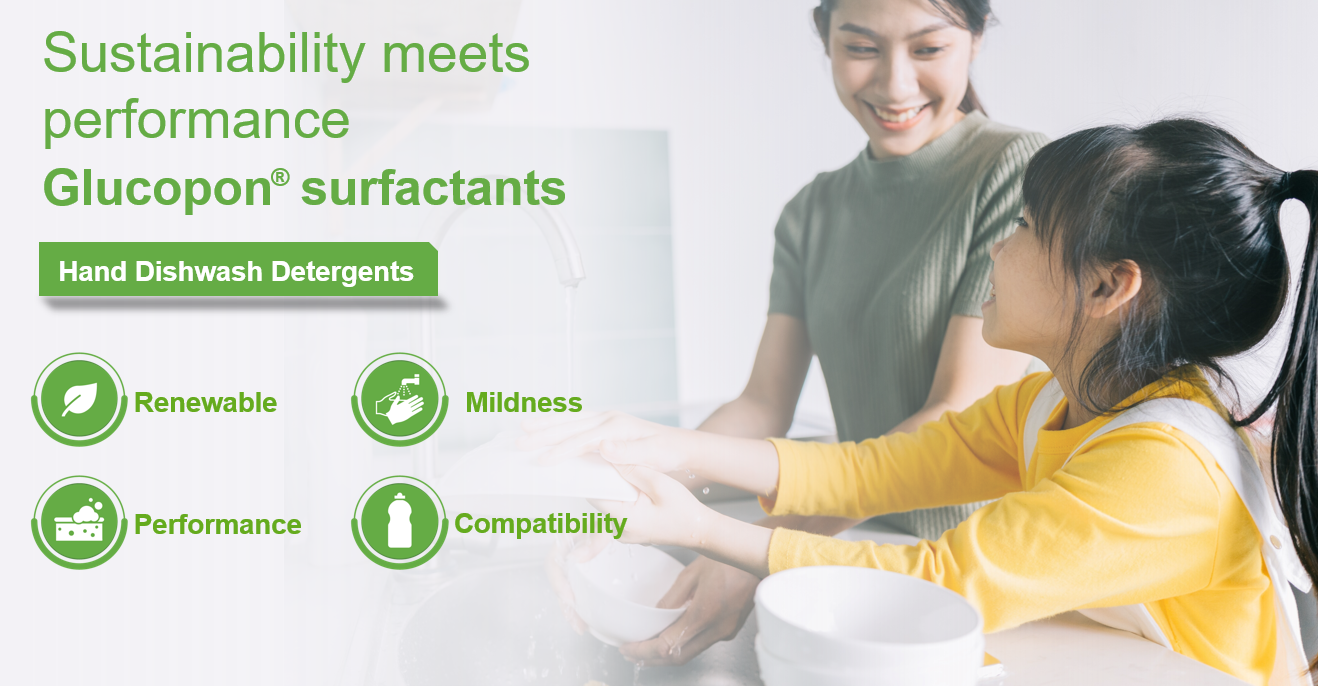 Home Care Solutions: Sustainability meets performance: Glucopon® series surfactants
We are pleased to publish Sustainability Meets Performance: Glucopon® Series Surfactants flyer. Within this flyer, you could find:
Glucopon® advantages as 100% plant-based, high cleaning performance & mild surfactants
Glucopon® range introduction and its application in different home care products categories
Property comparison with traditional surfactants from grease removal and foam texture aspects in manual dish wash formula
Degreasing characteristics and foam texture improvement as a co-surfactant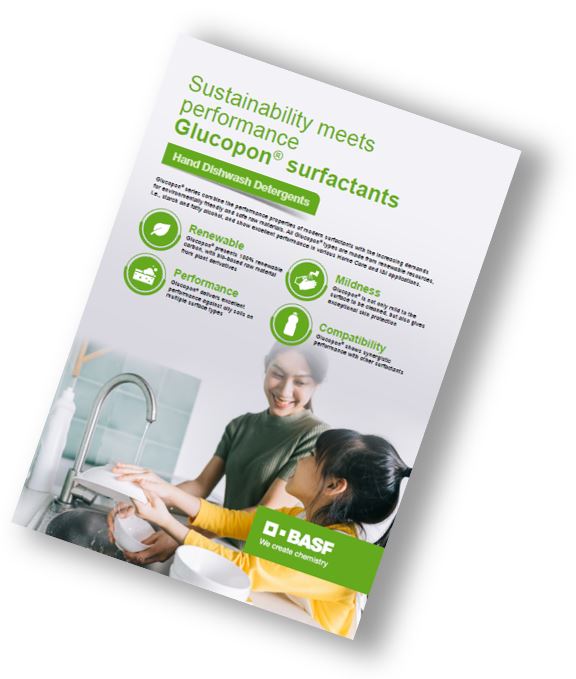 Nowadays, consumers are looking for high performance, safe and sustainable homecare products and it has become a trendy lifestyle. BASF's Glucopon® series surfactants help product brands turn these challenges into advantages, achieving a good balance of performance and naturalness in home care products. As 100% plant-based surfactants, Glucopon® range is made from renewable resources that delivers excellent cleaning performance in multiple household surface types, including dishes, fabric, as well as hard surfaces. Its mildness property not only protect those household surfaces, but also enhance skin protection for consumers. Furthermore, Glucopon® series demonstrate its extraordinary performance no matter as a single surfactant or as a co-surfactant.
BASF offers a wide range of Glucopon® types featured different carbon chains raw materials to optimize diverse home care detergent formulation. You could pick up the most suitable one or combination for your fabric care, dishwash and hard surface cleaning detergents. It's highlighted that in manual dish application, we also compared our Glucopon® types with conventional surfactants as co-surfactant in test formula from degreasing property and foam texture two aspects. Glucopon® range exerts a synergistic effect with other ingredients for performance boosting.
If you show interest in our Glucopon® series, don't hesitate to download full version of the flyer, and contact us for any enquiries.