Care for colored textiles
When it comes to hotel and hospital towels and bed linen, white is easily the most popular color. The laundries doing the washing handle millions of them every year. When laundries are using your product to promise crisp, brilliant white sheets and fluffy towels, they need to be certain your brand is ready for the challenge – with whitening agents that keep linen white even after multiple washes but without compromising the lifetime of textiles.

BASF ingredients can deal with white laundry on a commercial scale, and deliver superior results even with the minimal water consumption and lower temperatures of modern commercial machines. They also remain stable at the higher temperatures used in tunnel finishing or mangling, preventing any yellowing. With BASF, the "washes brilliant white" claim for your brand will always be true.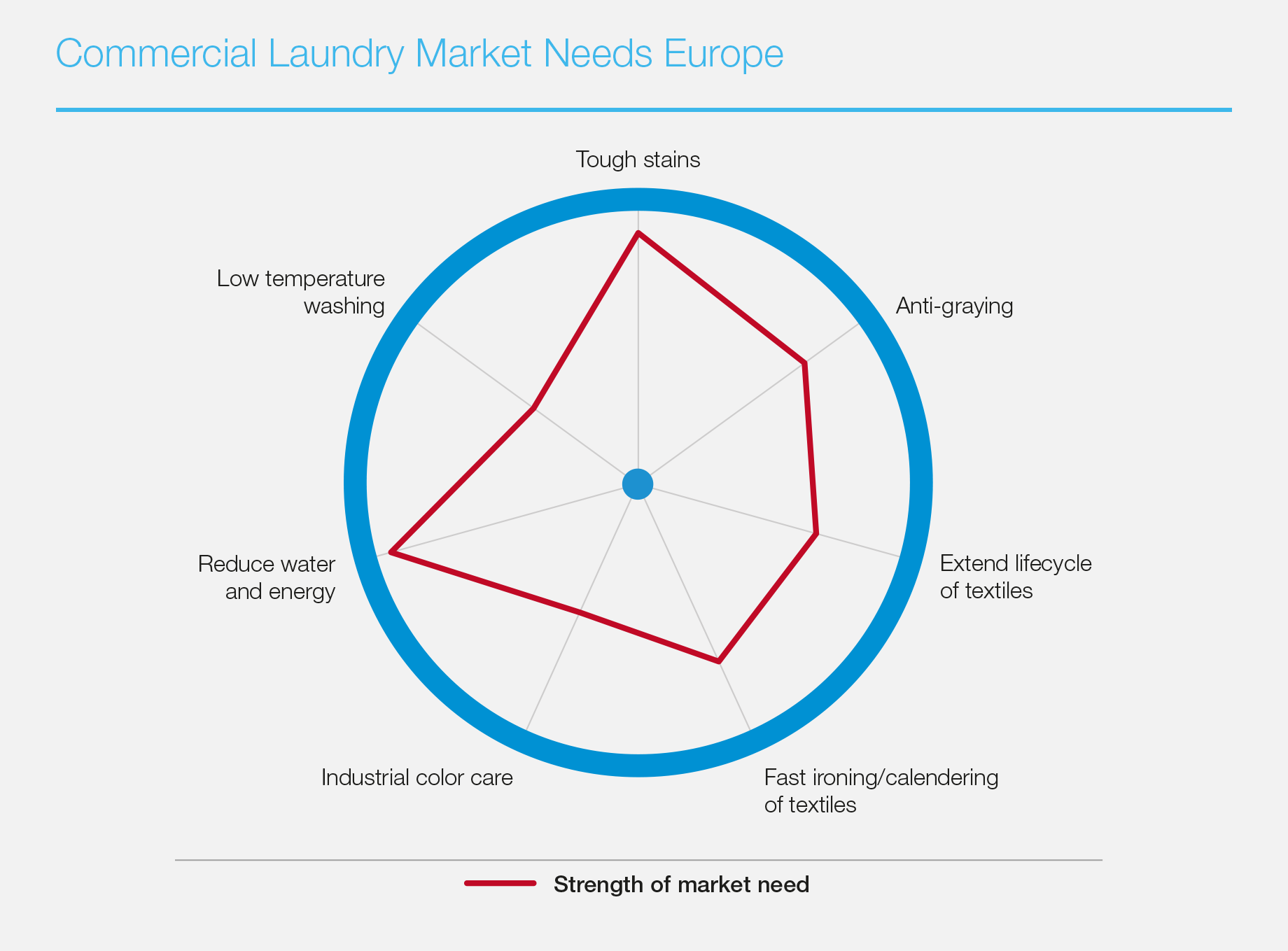 Related Products