Rinse aids: Perfect shine – low foam and convincingly dry
Food Service and Kitchen Hygiene
When dishwasher loads include racks of plasticware, getting things clean is only half the story. The challenge is getting them dry. And when the dishwasher is a heavy-duty giant holding up to 10,000 plates, manual wiping isn't exactly an option.

The trouble is, plastics repel water, which means droplets are formed on the surface, rather than an evenly drying film. Standard surfactant-type rinse aids counter this tendency and make plastics easier to dry – but they are often not great at defoaming, which makes it more difficult to get the dishes clean.

Rinse aid solutions from BASF combine the best of both worlds: surfactants that keep foaming to a minimum and also deliver benchmark-beating drying performance on plastic items while providing excellent shine.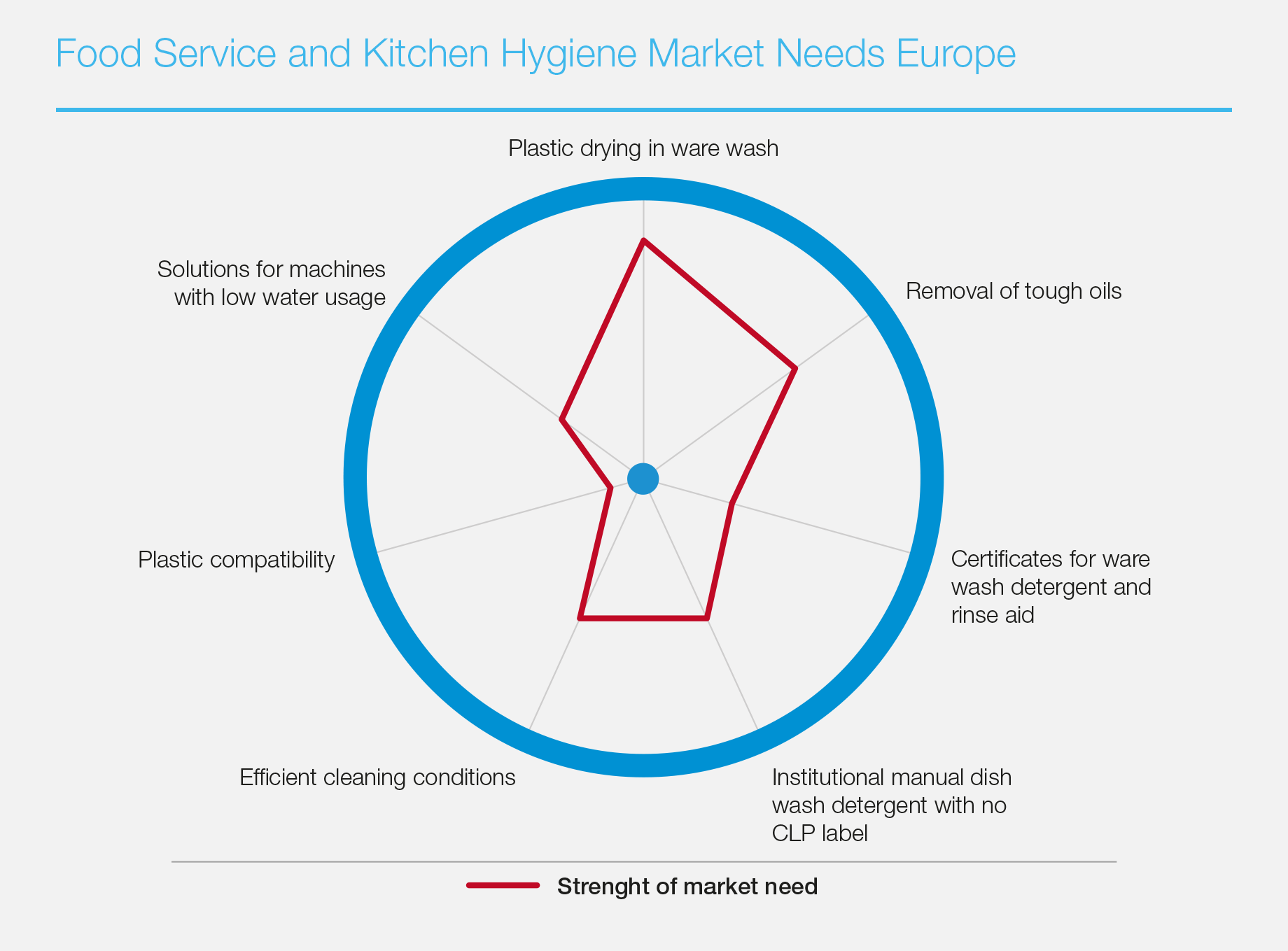 Related Products